mukbang
2018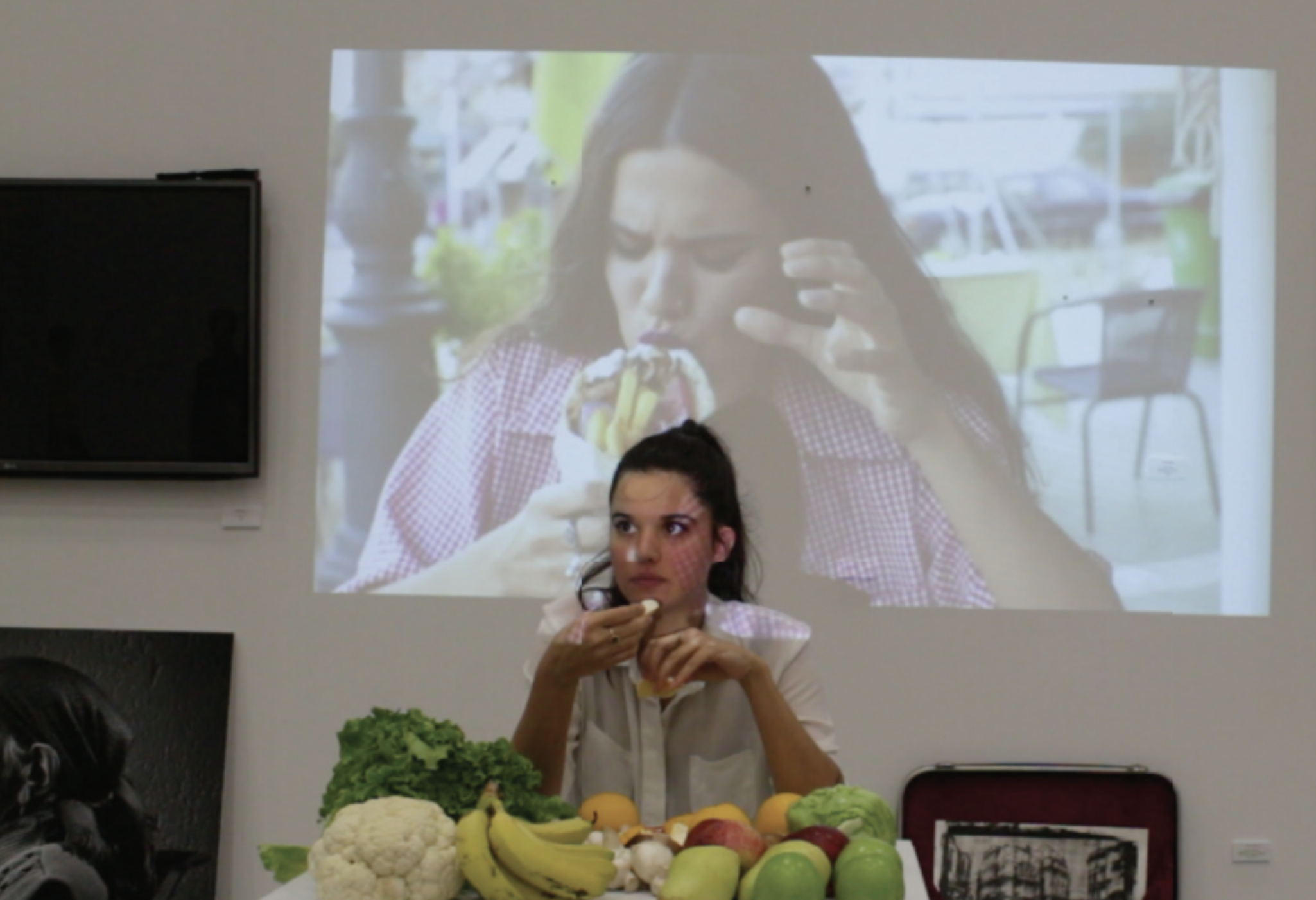 live performance at the 28th Istanbul Art Fair at Tuyap


In this live performance, I used a video montage from my past experience as a food vlogger for a very well known greek delivery company and I juxtaposed it to my flesh and bones version. Very graphic depictions of fast food over-consumption were accompanied by live fruit and vegetable consumption. Mukbang is an introspective approach to the meat industry and eating disorders.
A public performance in front of the church of Saint George in Kypseli, Athens.
Followed a Youtube tutorial to prepare myself for "going out".
Uploaded materials from the performance on instagram and monitored the reactions of the auidence. Created a zine out of the collected data.
get ready with me
2018
live performance, Athens

video and zine were presented at Researcher's Night, NTUA



chorao
(i fit) 2017, live performance, Athens
a performance exploring the female identity in public space
Gave me the chance to get in touch with valie export's work and realise the never ending struggle of minorities in a world that does not care to their needs.